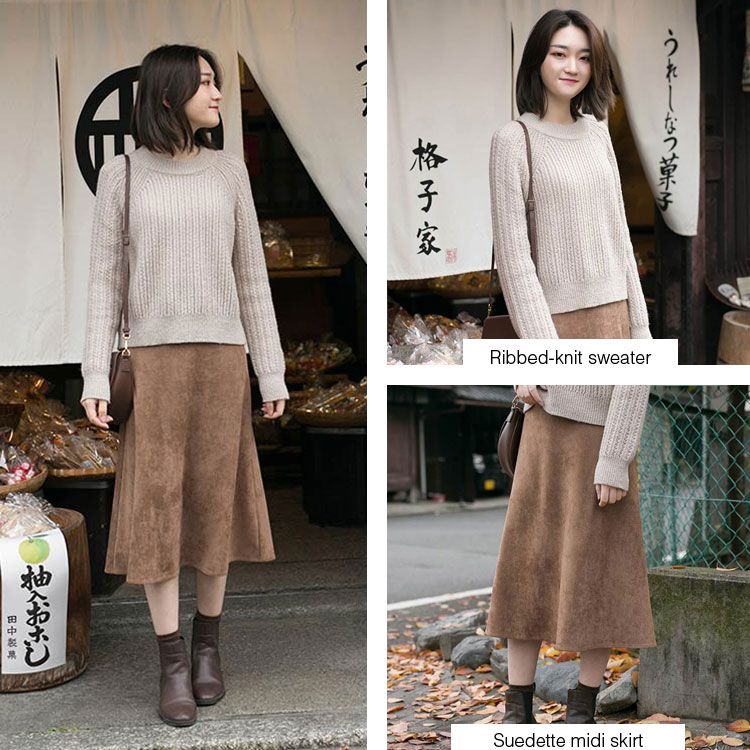 With time goes on, something changed more or less. But retro style is still fashionable now.
Today Smart Elegant long sleeves crew neck pink apricot ribbed-knit wool blend sweater autumn
winter goes with Smart Elegant red apricot high rise wool blend shorts autumn winter, and it's a wonderful outfit.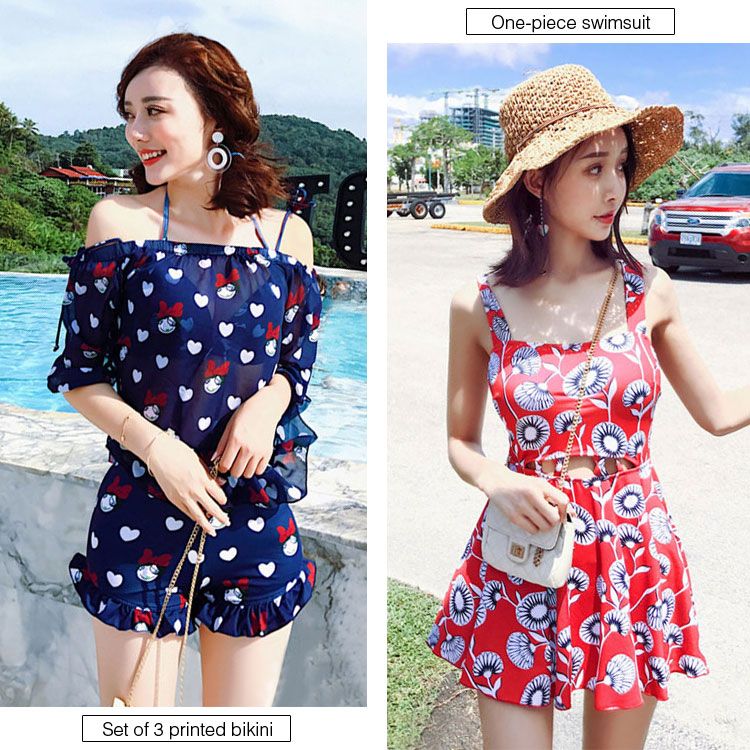 Swimming time! We recommend the street style blue set of 3 two-piece printed padded push-up
underwired bikini + top and the street style red one-piece printed padded swimsuit.
The Sexy & Party long sleeves nude turtleneck studded ribbed-knit sweater goes well with the Sexy & Party
high rise hound's tooth wool blend mini skirt, easy-going and fashion.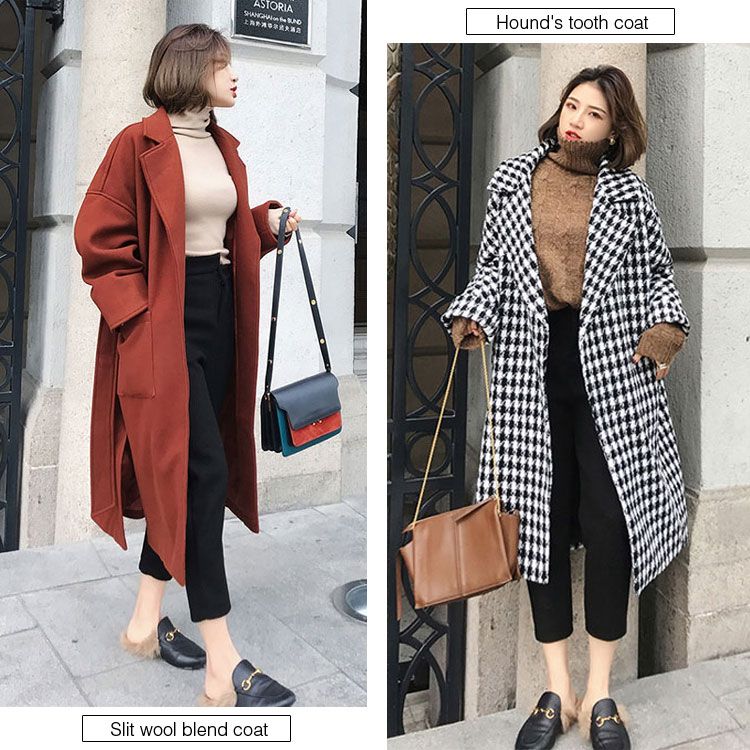 Coat is must-have piece in winter! We like these two coats, the Street Style long sleeves lapel collar brown solid
color belted wool blend long coat and the Street Style long sleeves lapel collar black+white hound's tooth
wool blend long coat.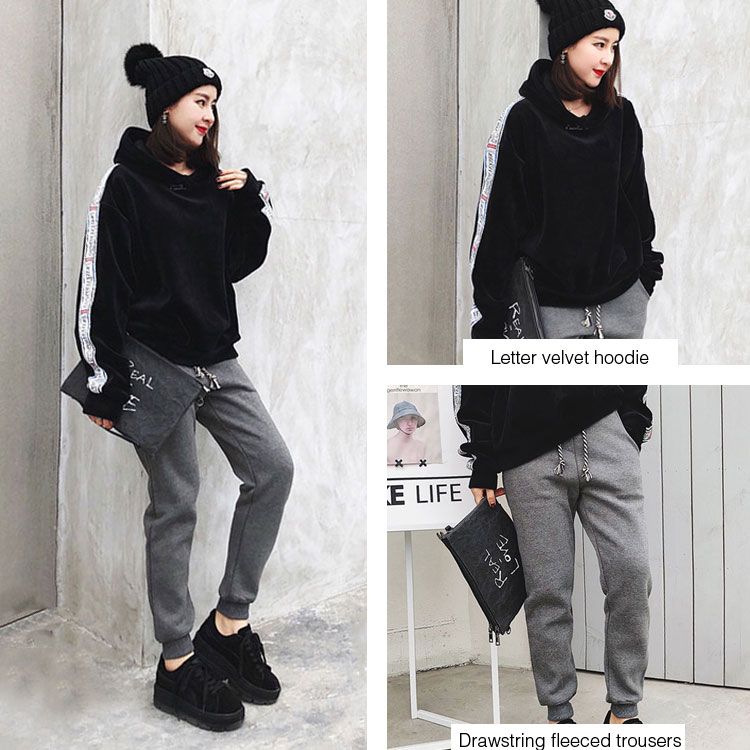 Just put on the Street Chic long sleeves black letter fleeced velvet hoodie and the Street Chic gray
drawstring fleeced cotton trousers/pants to have a cozy and chic weekend.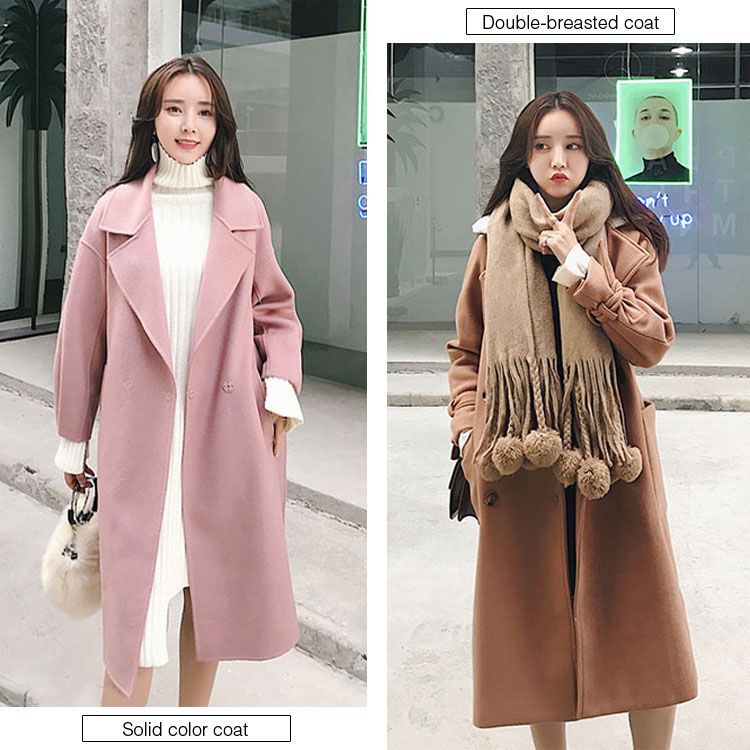 We always have a long coat in wardrobe. Today wear Street Style long sleeves lapel collar khaki double-breasted
faux-shearling embellished wool blend long coat winter autumn or Street Style long sleeves lapel collar
red pink solid color belted wool blend long coat to enjoy a sunny day.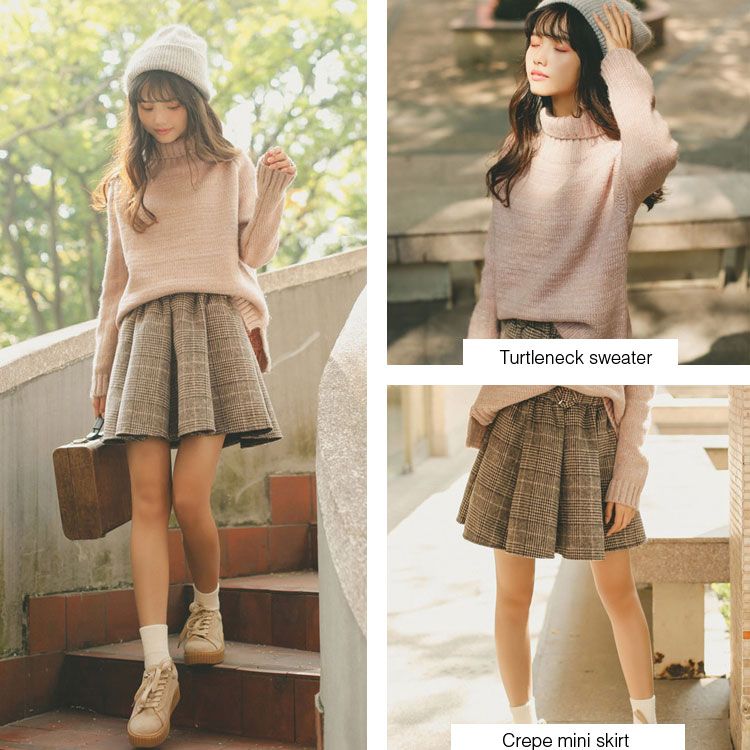 Opt for Cute & Sweet long sleeves pink green asymmetric turtleneck cotton blend sweater autumn winter
matching with Cute & Sweet khaki gray red high rise crepe mini skirt autumn winter to look more cute and sweet.
We love Street style long sleeves white navy blue oversized letter turtleneck sweater autumn winter and
Street style long sleeves black blue oversized turtleneck star fringed mini knit dress autumn winter.
There are two ways to wear it, and it can be a dress or sweater.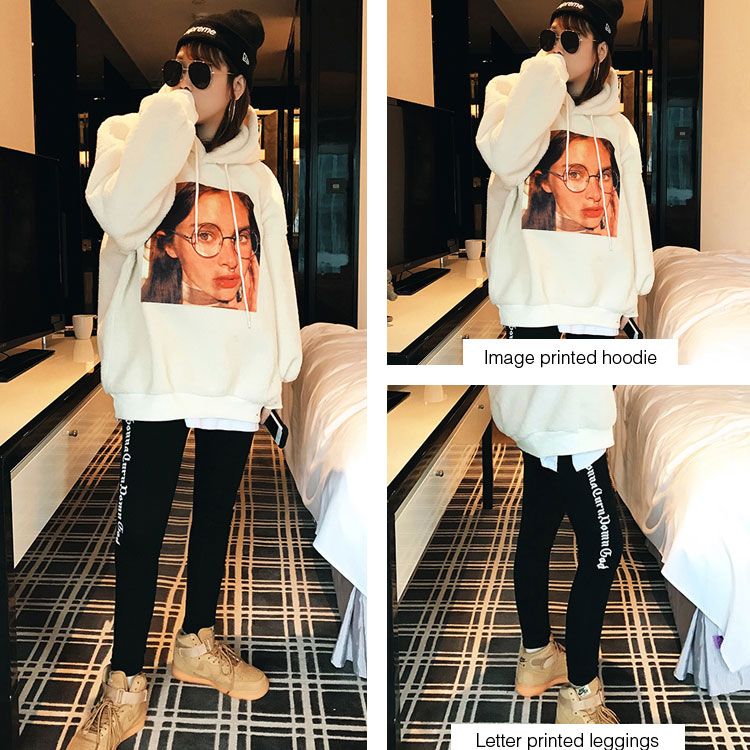 Street Chic long sleeves brown apricot red black faux-shearling image printed oversized hoodie
winter autumn goes with Street Chic black letter printed cotton fleece leggings winter autumn.
Add a pair of glasses and knit beanie perfectly. It is a chic outfit in daily dressing.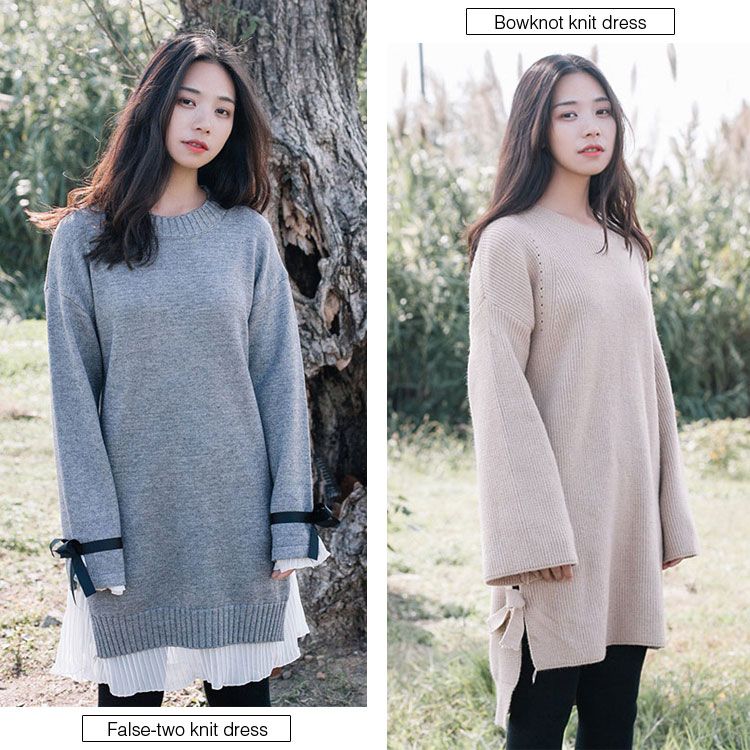 The cozy & casual long sleeves crew neck grey false-two bowknot slit mini knit dress and the cozy & casual
long sleeves crew neck khaki bowknot asymmetric mini knit dress are easy-going piece for all coats in winter.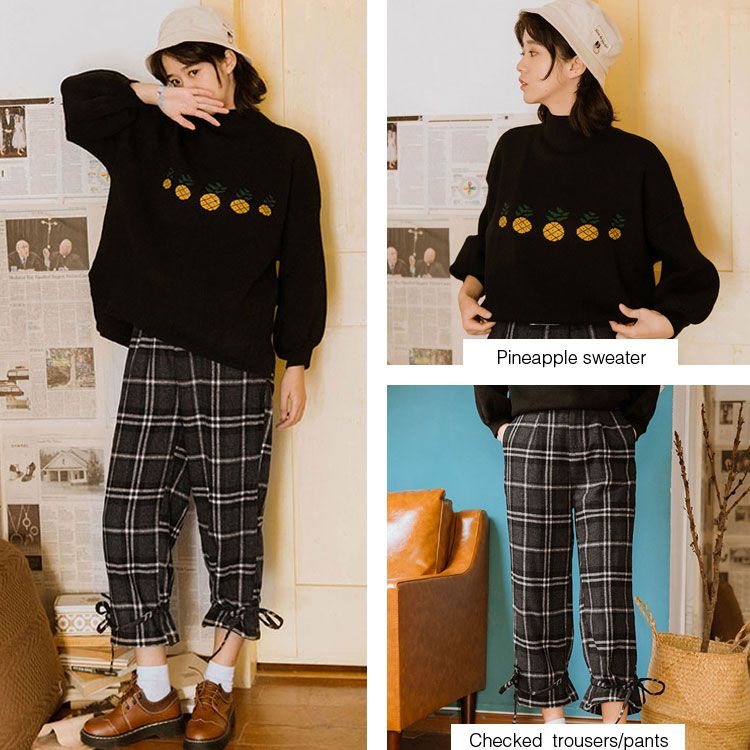 Have a cozy look at home with the cute & sweet long sleeves black turtleneck pineapple
cotton blend sweater and the cute & sweet black cropped checked tied trousers/pants.
Just go swimming with the cute & sweet red set of 4 two-piece tasseled printed padded underwired
push-up bikini+top+mini skirt and the cute & sweet mid sleeves black set of 4 two-piece leaf printed
paddded push-up bikini+top+shorts.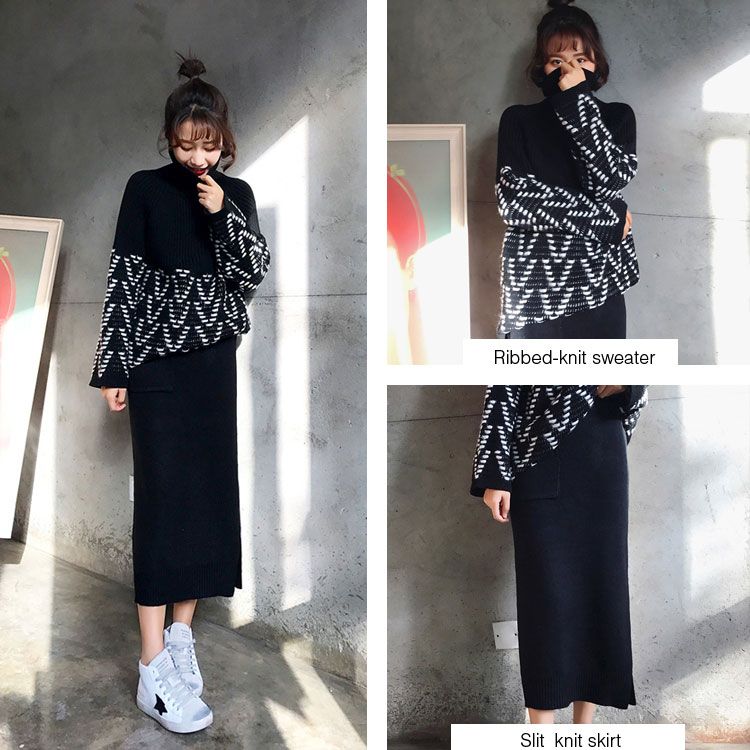 We love this street style long sleeves turtleneck black two-tone ribbed-knit sweater and the street style
black slit high rise knit midi skirt, cozy & chic.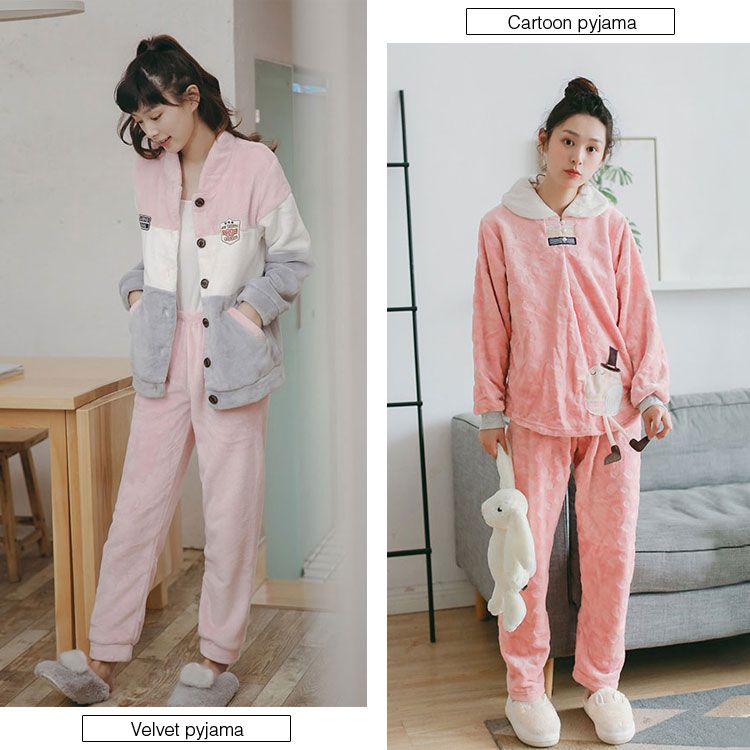 Long sleeves pink applique color-block velvet pyjama set autumn winter and Long sleeves lapel
collar pink cartoon applique velvet pyjama set autumn winter are really cute. Lovely girls in cute pyjama
set enjoying the leisure time.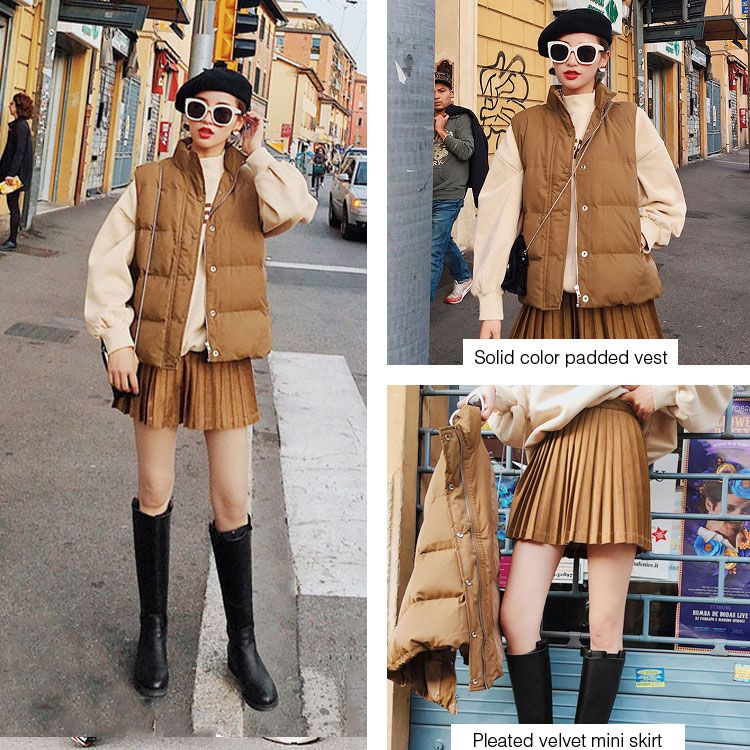 Opt for Hipster & Indie sleeveless brown solid color padded vest winter autumn and Hipster & Indie camel
pleated velvet mini skirt winter autumn, and take some fashionable photos at the end of the year.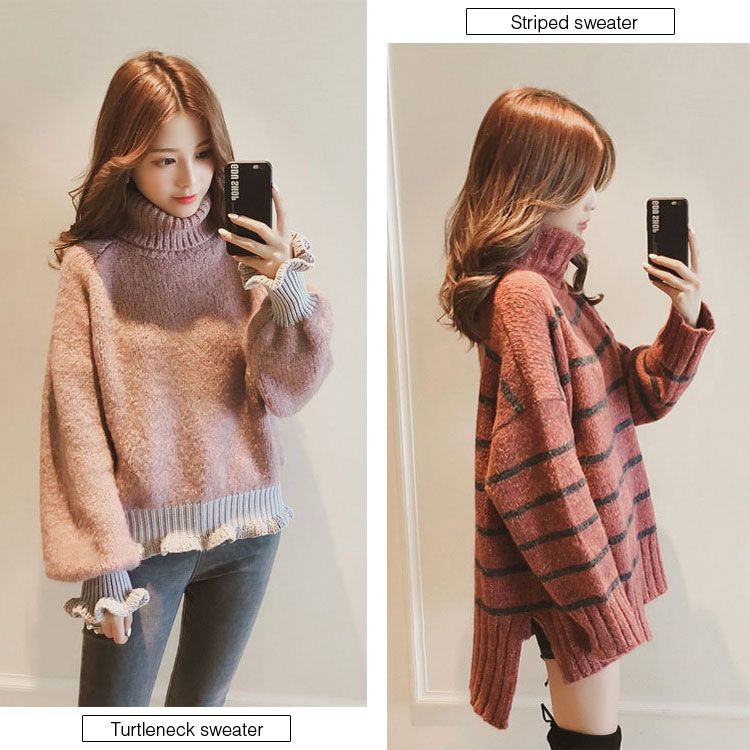 Both Street style long sleeves white brown oversized striped slit turtleneck sweater autumn winter
and Street style long sleeves apricot purple brown turtleneck two-tone sweater autumn winter are beautiful
with perfect design, and sweater is always a must-have piece to keep warm this winter.