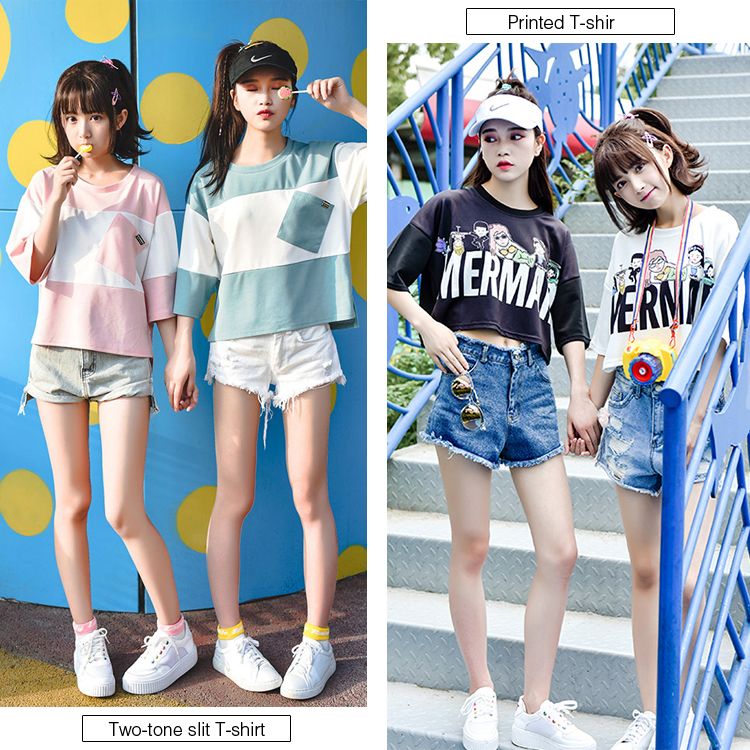 We love this girlish matching. T-shirt goes with denim shorts, and it is sporty and chic. Both Cute & Sweet 3/4
sleeves crew neck green pink two-tone slit T-shirt spring summer and Cute & Sweet mid sleeves crew neck
white black letter cartoon printed cropped cotton blend T-shirt spring summer are easy-matching.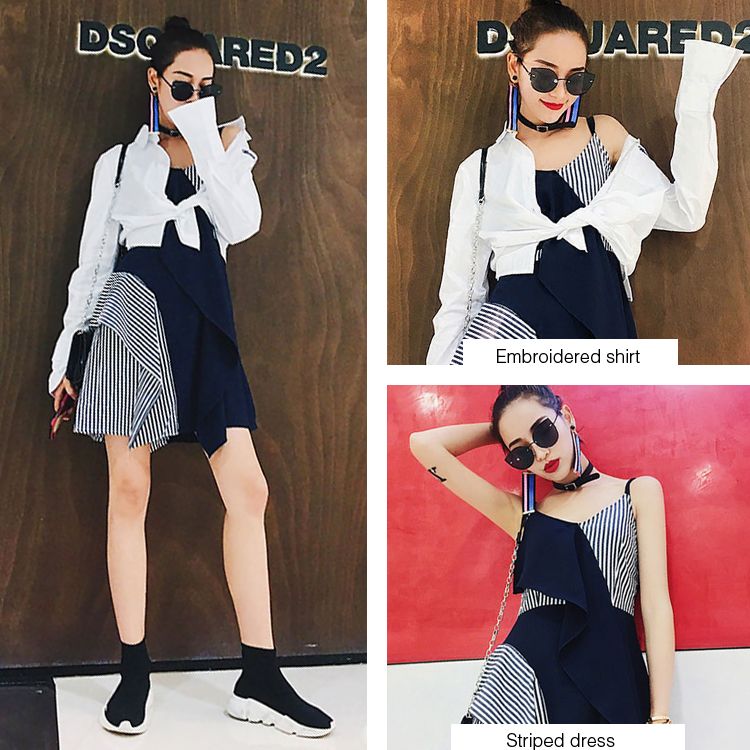 This outfit is featured asymmetric design and the color matching. Wear Hipster & indie sleeveless V-neck
navy blue striped paneled asymmetric mini dress spring summer and Hipster & indie white letter
embroidered pocket cotton blend shirt spring summer, it is really chic at any occasion.
Let's go to beach and have fun with the cute & sweet set of 4 two-piece lace-up geometry printed push-up
bikini+top+shorts and green set of 3 two-piece floral printed bikini+top.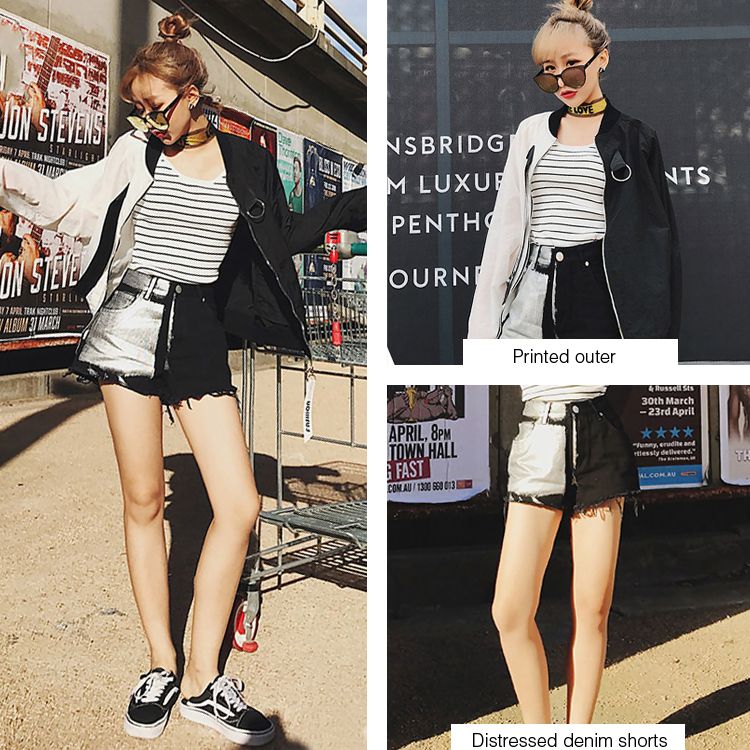 We like the hipster & indie long sleeves black+white two-tone letter printed summer outer bomber/baseball
jacket and black distressed denim shorts, classic and chic.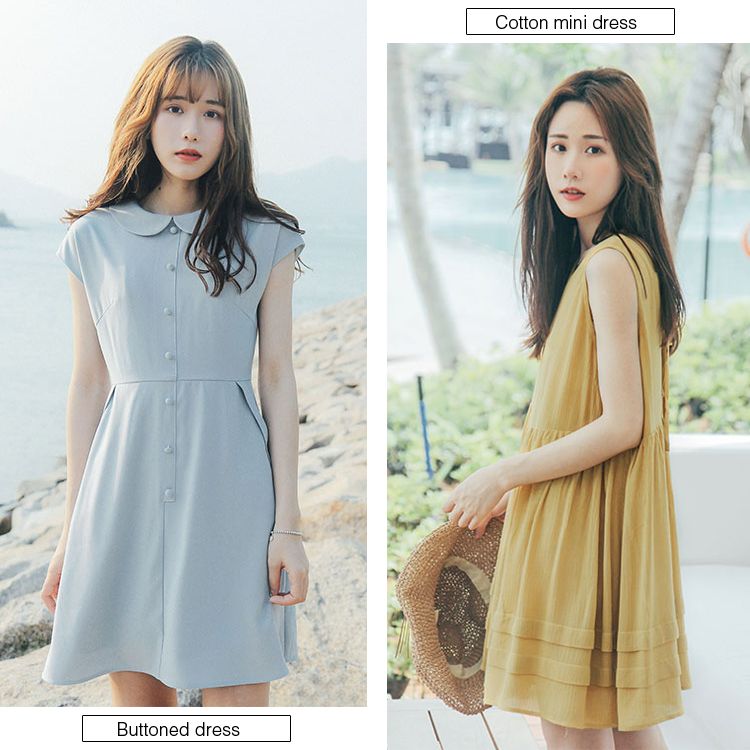 This season, a solid colored dress is must-have for your wardrobe, just like the cute & sweet short sleeves
Peter-pan collar grey solid color buttoned mini dress and the sleeveless crew neck yellow solid color
crepe cotton mini dress.
The cute & sweet long sleeves white turtleneck chiffon top goes well with the black see-through/sheer star
tulle blend mini skirt in summer 2017.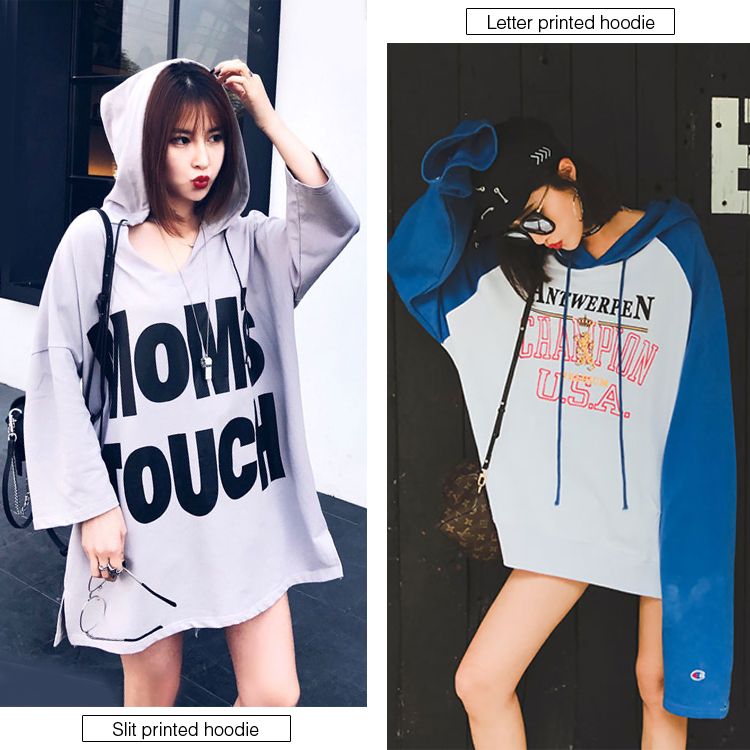 This season, oversized hoodie is still in heat, just like the street chic long sleeves grey
oversized slit letter printedcotton blend hoodie and street style long sleeves
white oversized letter printed cotton blend hoodie.
A sheer skirt is must-have for girl in summer wardrobe. The Hipster & Indie short sleeves crew neck black
rose letter printed cotton blend T-shirt goes well with the black see-through/sheer mesh maxi
skirt for summer 2017.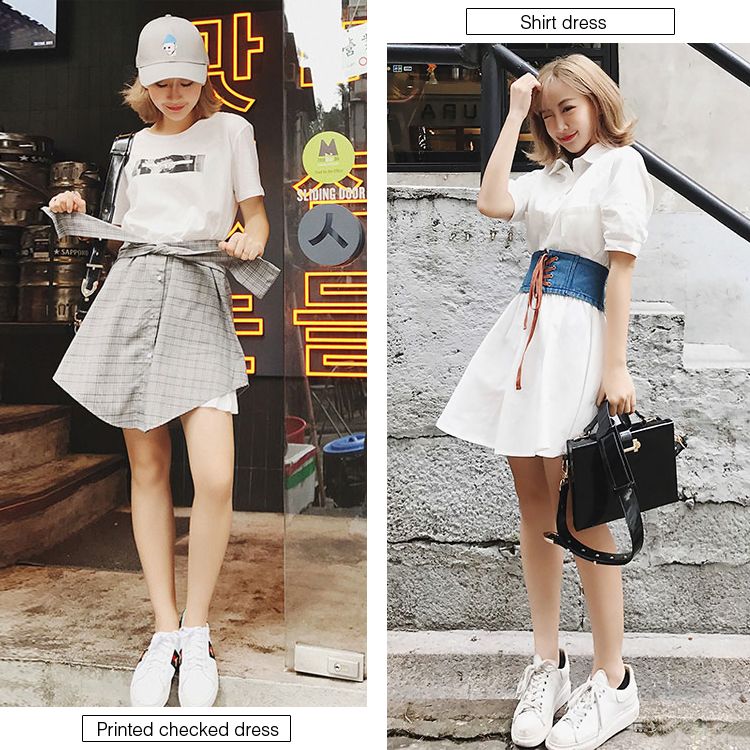 This summer, you need a simple but chic dress! We recommend the hipster & indie short sleeves
crew neck white false-two printed checked cotton blend mini dress and short sleeves shirt collar
white solid color cotton blend mini shirt dress.
Hey! Just be a good school girl with the cute & sweet long sleeves blue floral embroidered off-the-shoulder
cotton blend top and the high-rise denim shorts.
As summer is upon us, let's go to beach with the cute & sweet black two-piece cartoon printed push-up
padded underwired bikini and black+white set of 3 two-piece two-tone back-tie push-up padded
underwired bikini + mini skirt.